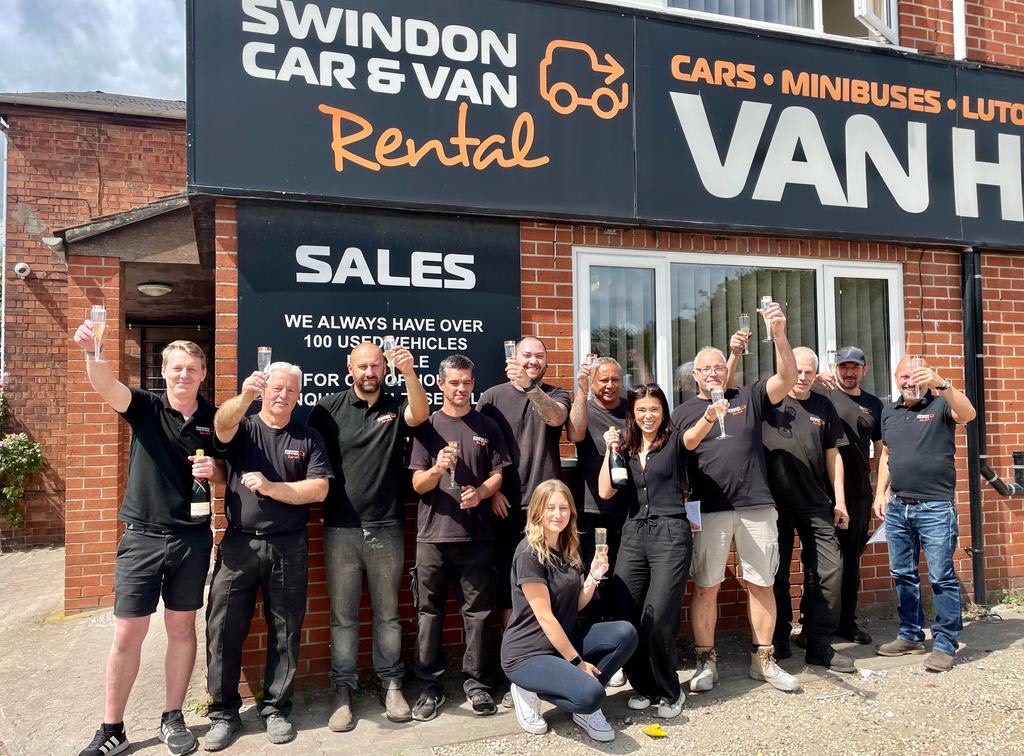 NOW EMPLOYEE OWNED! 😊
Swindon Car & Van are pleased and excited to announce that we have now become an employee owned company 😊
Former owners Darren and Mel have sold 80% of their shareholding to an Employee Ownership Trust which means the company will now be run for the benefit of all employees.
Darren said "it's been wonderful being part of this fantastic business for many years through all the high and lows. The business has thrived due to, not only having the best customers in the world, but also by having the greatest bunch of long serving employees who have worked tirelessly, setting high standards to help the business to grow and be successful – this move now means that not only are jobs safe and secure well into the future but employees will directly benefit and reap the rewards of all their hard work on a fair and equal basis.
Mel and I will be around for a few years yet in an advisory and support role however this great team of people have shown they have all skills and resources to continue to drive the company forward to even greater heights……….and for everyone to have a share in that success."
All the staff at Swindon Car & Van would like to thank all of our customers for their many years of continuous business, it's with your loyal support that we have now become employee owners and have a direct influence over our futures – we hope to serve you to the best of our abilities for many years to come.
All the best,
Swindon Car & Van