Rental Requirements
Since June 2015 the paper counterpart that came with your Driving Licence became obsolete.
Now when hiring a Car or Van you need to obtain an endorsement check and share it with us at Swindon Car & Van Rental.
Fortunately this check is free and very easy to obtain – you will need the following:
your Driving Licence Number
your National Insurance Number
and your Postcode (this must match your Driving Licence)
Armed with these details simply follow this link to the DVLA website – HERE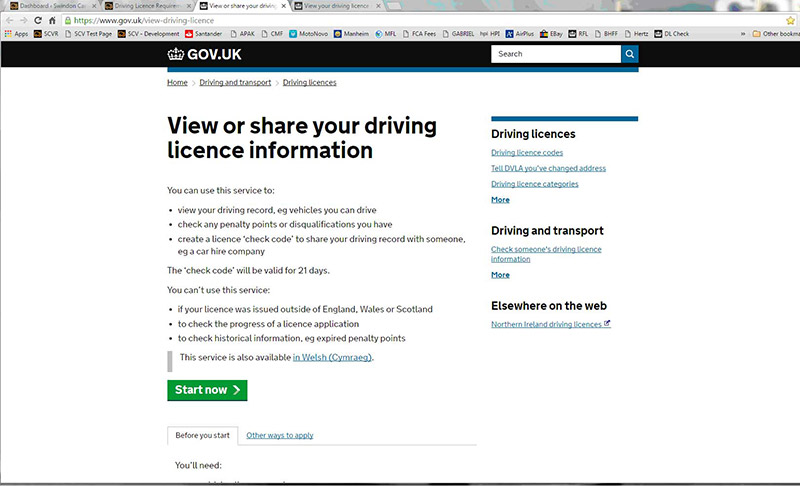 On the DVLA website you'll be able to either print your endorsement details ('Penalties and disqualifications') and bring this with you when collecting your hire vehicle or 'Share your licence information' and 'Get a code' – this code can be saved to your phone or be written down and brought with you when hiring but please note the code is case sensitive and only valid for 21 days.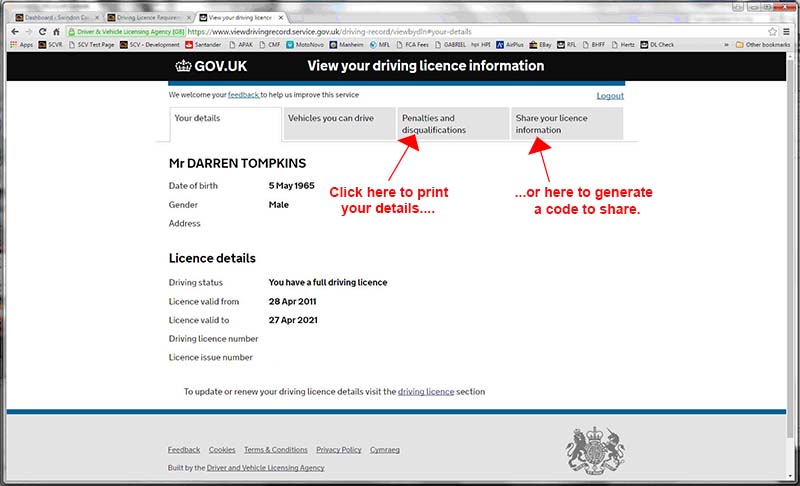 Following the above will help make checking out your hire car or van quick and easy –
Please note that we do have certain restrictions or limitations when it comes to points, if in doubt click here
Alternatively, please call us on 01793 509311 if have any questions.