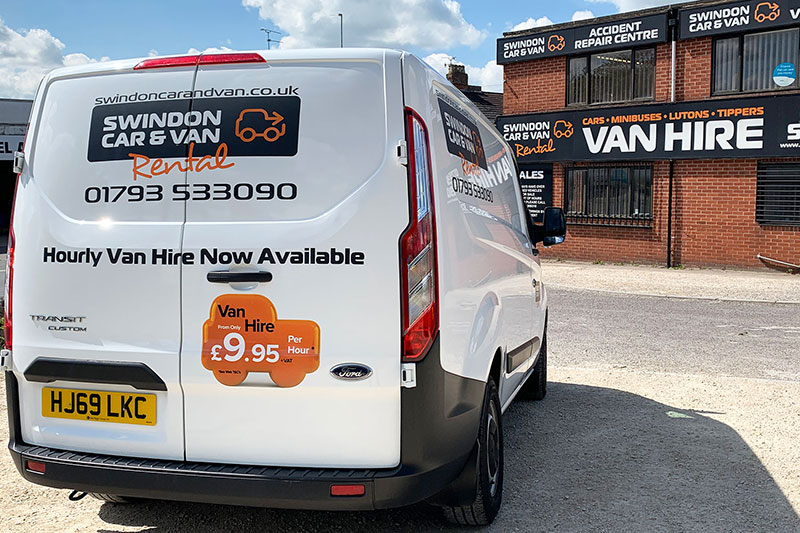 Hourly Van Hire Now Available
Rent by the Hour and save £££'s….
We are now able to offer van hire from as little as £15.54 per hour. With vans of all sizes available it's perfect and cost effective if you have a quick and simple task to complete and you can hire for whatever time period works for you; hire a van for one hour, two, three hours or more, there is no minimum period, just rent for the time you need.
Hourly van hire is available from Tuesday to Thursday subject to availability with no pre-booking required, just turn up and hire. We have a huge fleet of rental vehicles of all sizes and can generally meet all demand on these days plus you don't have to specify how long you require the vehicle as we only apply the hire charge on your return. And you don't need to worry if your plans go wrong as the maximum we will ever charge is our usual daily rate for a 24-hour period. Simple! 🙂
Terms and Conditions:
Hourly hire available Tuesday to Thursday only
No pre-booking required and reservations are not possible
Collections and returns must be within office hours
£250 deposit payable at the commencement of rental and refunded instantly on return
Hire charge calculated at the end of the hire period and deducted from deposit
Collision Damage Waiver available to reduce excess fee
 Hire subject to availability and cannot be guaranteed
Minimum age of 25 years old, maximum age 70 years old with 2 years driving experience
What you need to bring:
Your Driving Licence for all customers and one proof of address dated within the last 3 months if a new hirer
A debit or credit card to pay the deposit, sorry no cash taken
A recent Driving Licence Check or alternatively just let us know your National Insurance number and we can do this for you
Prices:
Small Vans –                            £15.54 Per Hour
Medium Vans –                        £19.14 Per Hour
Large Vans –                            £23.94 Per Hour
Extra Large/Luton Vans –       £27.94 Per Hour
Please note that with hourly hire we have to be strict on time and fuel.
Our customers have asked for one or two hour rentals for some time however we've previously shied away from this to avoid any possible time disagreements on the vehicles return. To be fair we allow one hour and five minutes from the commencement of hire at the time specified on our rental system and stop the clock when the keys are returned to our rental counter. Any time after this or any subsequent 60 minutes will mean an extra hours charge even if only over by one or two minutes. This is the only way to be fair but you don't need to worry as if the worst happens and plans go astray you'll only be charged a maximum of our usual daily rate even if you have to return out of office hours.
The same also applies to fuel usage. We aim to make sure all our hire vans have a minimum of a quarter tank at the commencement of hire and simply ask that they returned the same way. On short hires and journeys there may be a temptation to feel hardly any fuel has been used and so not bother. However the problem with this after a few hires is that the vehicle runs empty and we simply do not have the resources to refuel in busy times. So please be fair and refuel what you've used, even if just a couple of pounds. Thank you.
With our flexible cost effective hourly hire now available there's no reason to put off any job no matter how small and we hope to see you soon.